HOME LEARNING DAY BY DAY
Over this period of home learning, I will send you tasks to complete at home. I will set tasks by: the website, email, on e-learning platforms and through Marvellous Me.
When you complete a task, if you can, email photos of them to: marsden@st-philips.lancs.sch.uk
Daily Exercise Time
Here are some ideas:
Daily Mental Maths ~ Fluent in Five
Day 5

Day 4

Day 3:

Day 2:
Day 1:

3.4.2020
English READING: Today you will get to READ to the end of the story! There are questions in the book - you can choose how you approach this. You can either
1) Read the whole book and then go back through and then read and answer the questions OR
2) Go through and read the questions first and then go back and read the story answering the questions as you go along OR
3) Read the questions first (and only the questions), then read the whole story for enjoyment and then answer the questions. Whichever way you prefer.
Use the expand button below (four, outward pointing arrows) to see the book in full screen mode.
English Writing Task: Think about how the boy and girl have changed throughout the story. How did they feel towards each other at the beginning? How did they feel at the end?
Write a character profile about either the brother or the sister. You can use the layout like the template below to help you with what you write.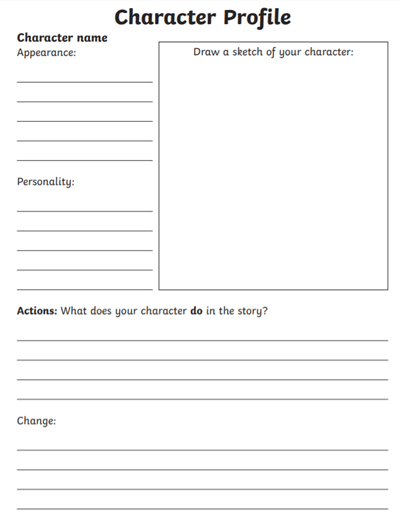 Maths: Like yesterday, you have activities linked to Statistics. Today the focus is bar charts.
https://mathsframe.co.uk/en/resources/resource/51/bar_charts
The above link takes you to a website the includes a Bar Chart game. Scroll down the page until you see the game.
If you are interested, there are statistic tasks on that page that you can use but you will probably need to set up a free account.
I have also assigned a statistics task in Busythings.com for you to complete in the Class Marsden section.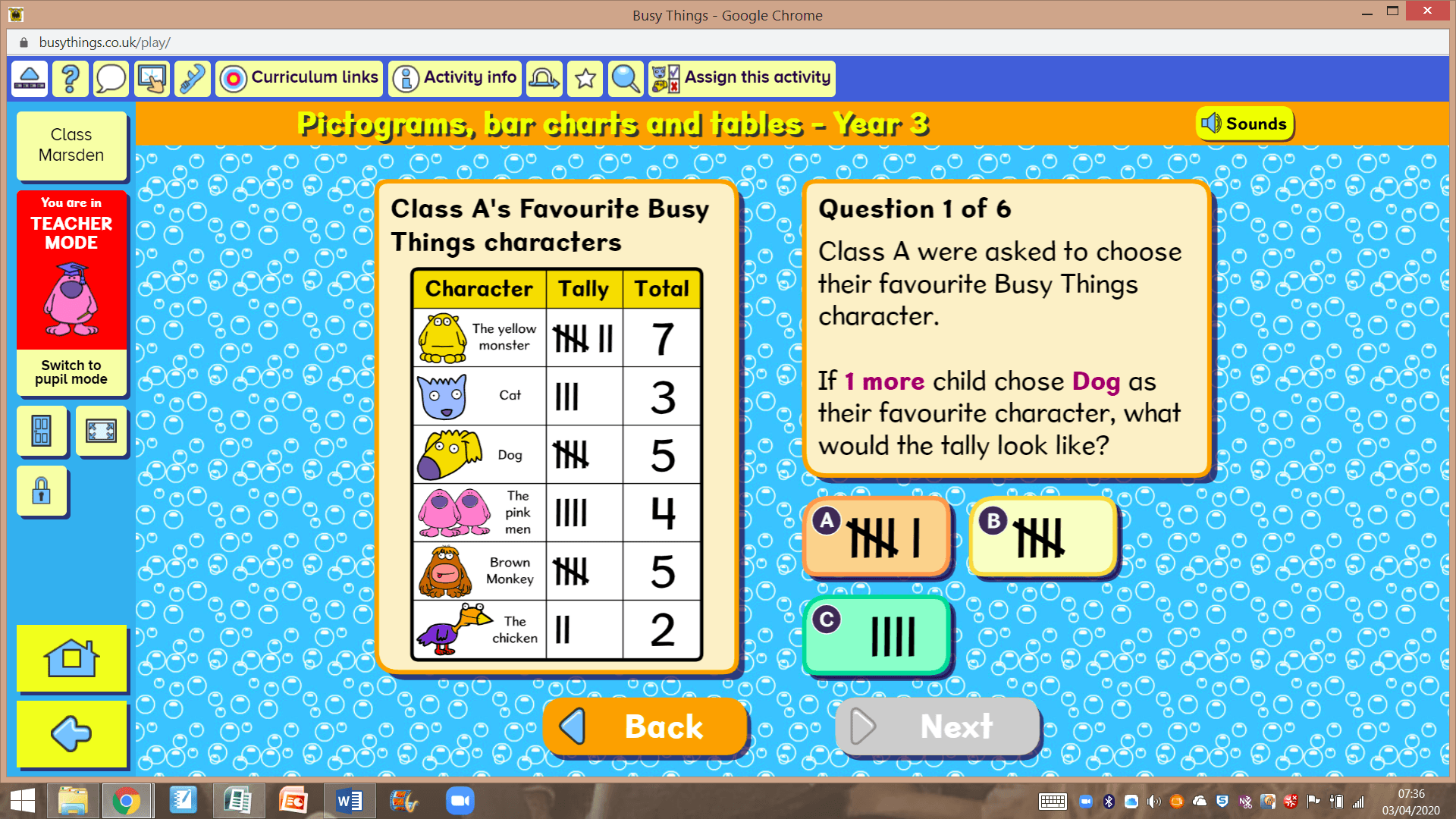 Maths tasks today: See below.
Art
Task: Look at the different patterns in the illustrations (in the wallpaper, brickwork, fabric etc). Could you try to create your own patterns using different art materials? You can print with paint like our art topic this half term or you could draw if you don't have paint – remember though – The Stone Age people didn't have paint! Could you create your own?
Optional Task: Look carefully at the illustrations. Can you spot any hidden objects? where are they? Could you draw your own picture with lots of interesting objects to find?
PSHE – things to talk about with your family – you don't have to write these down
The brother and sister are different 'in every way'. Think about how you are similar / different to your friends and family.
The brother and sister argue a lot. Think about why arguments are caused. How can we help to resolve problems with our friends and family when they occur?
Think about the emotions of the boy and girl at each point in the story. How are they feeling? Why are they feeling like that?
2.4.2020
English: Listen to the next part of the story.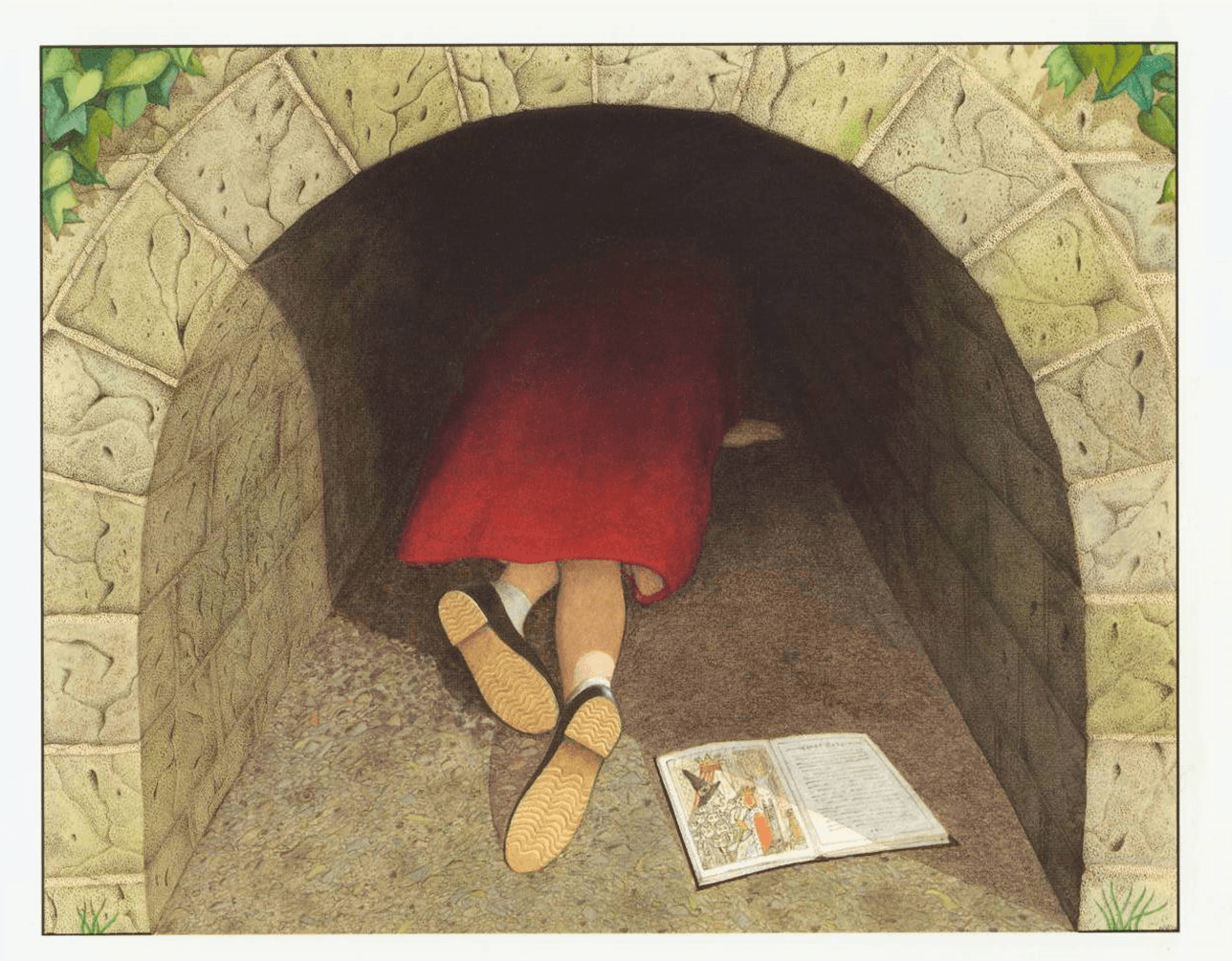 Task 1: The girl struggles to decide whether to go into the tunnel or not. Can you think of reasons for / against entering it?

Task 2: What do you think happens next? Continue the story! Make it exciting, make me want to read it, make me get goose bumps... I MIGHT read some of your stories to share with the class... Remember to use paragraphs, dialogue with different reporting clauses, expanded noun phrases and then read and check your work makes sense. Always use your neatest handwriting and if you want to make a little plan of what you want to write first, it will help structure your story ending.
Maths: Visit BBC Bitesize today to explore the videos:
https://www.bbc.co.uk/bitesize/topics/z7rcwmn/articles/z8dp8mn
Then complete these pictogram tasks.
Art: Can you draw, paint, make a tunnel of your own? You could make a tunnel out of: lego, sticks, sand, soil, boxes, clothes, a blanket - the list is endless! Don't forget to send me pictures of your creations.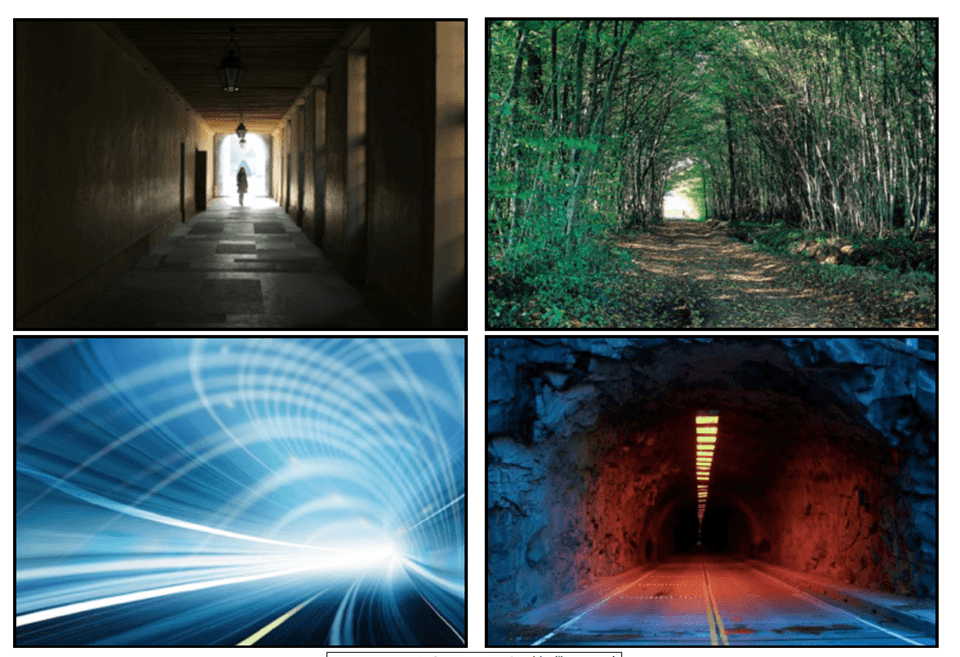 1.4.2020
English: Watch me read the first part of the story again, pay attention to the page about sleeping. Now look at the bedtime illustration.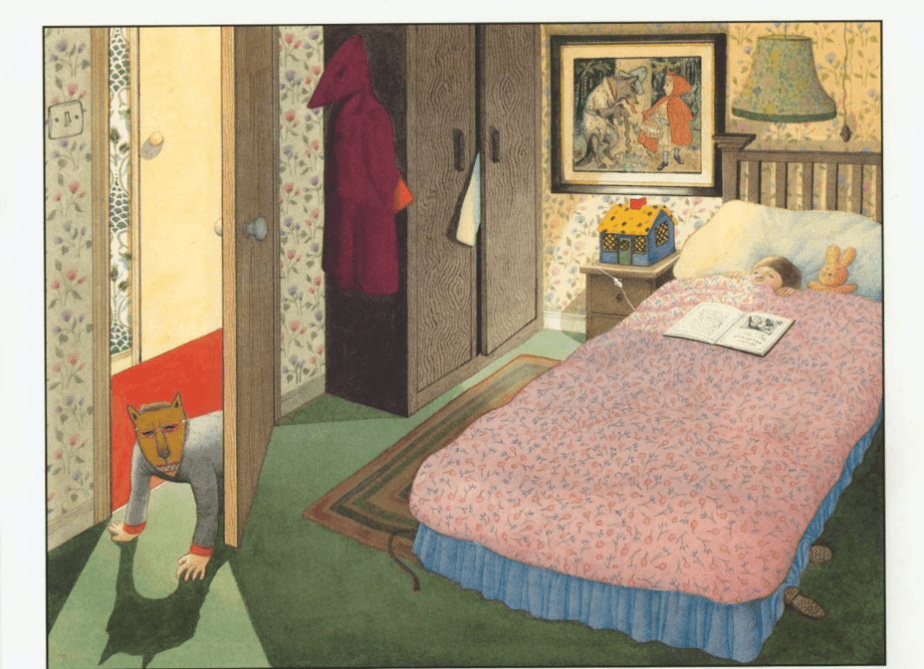 Task: Answer the following questions in full sentences.
What does it mean to sleep 'soundly'?

Why did the girl lie awake at night?

Why might she be afraid of the dark?

How do you think the girl would feel if she woke up now. Explain.

Why do you think the boy enjoys scaring his sister?

Can you spot any references to traditional tales in this image?
Maths: Talking is an essential part of maths. Children are encouraged to talk about the strategies they use in all aspects of maths. Spend lots of time talking through these questions and studying this information with your child.
The children's independent tasks are being sent to you on Marvellous Me and by email.
RE: In Re we are learning to compare the lives and experiences of the disciples, with the life of Christians in history and today, who are changed by Jesus and give up everything to follow him.
Research the life story of Mother Teresa. http://request.org.uk/people/significant-people/mother-teresa/ (I think some of you may have learnt about her in Year 2 with Miss Peel).
Task: Create a fact file all about her life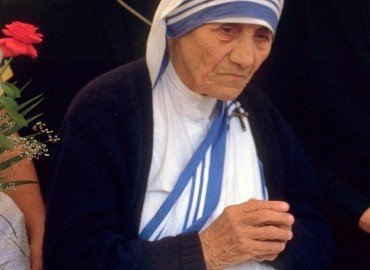 31.3.2020
English: Watch the video below.
Task: What do you think the boy and girl are saying to each other? Be the author and write a page for this story! In this page you need to include dialogue (using inverted commas) alongside all the juicy parts in and around what the characters are saying to each other. Do this by starting your paragraph with a fronted adverbial, explain what they are doing/how they are speaking and helping me to visualise the scene by adding descriptive noun phrases.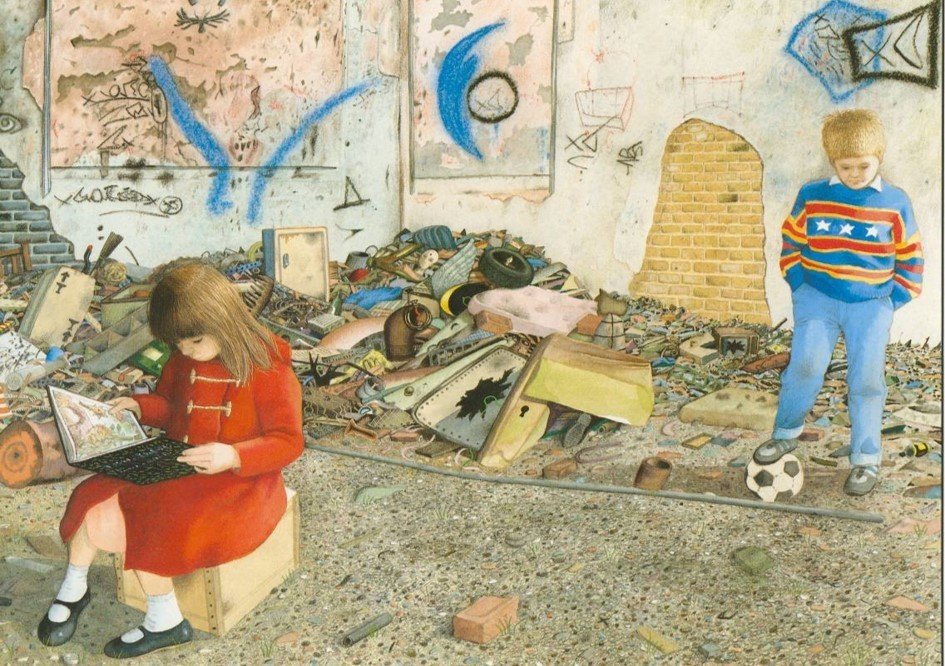 Vocabulary check: What does the phrase 'roughing and tumbling' mean?
Maths: We will continue with statistics: Spend time discussing these bar charts with your child.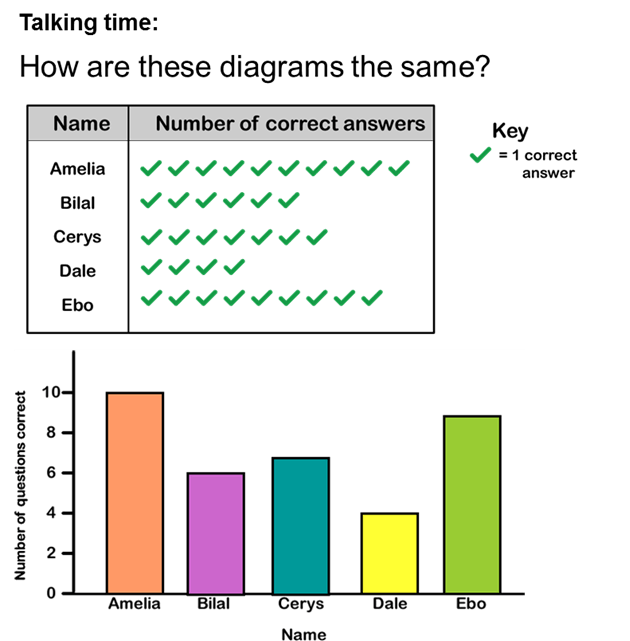 I will email the independent tasks to you.
30.3.2020
English: We are looking at a new text this week: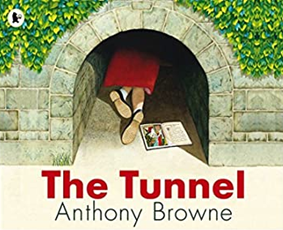 This is an adventure/ mystery story? What parts of a story do you expect to find in this book?
Read the blurb on the back of the book. Write your prediction of what might happen to the sister and brother.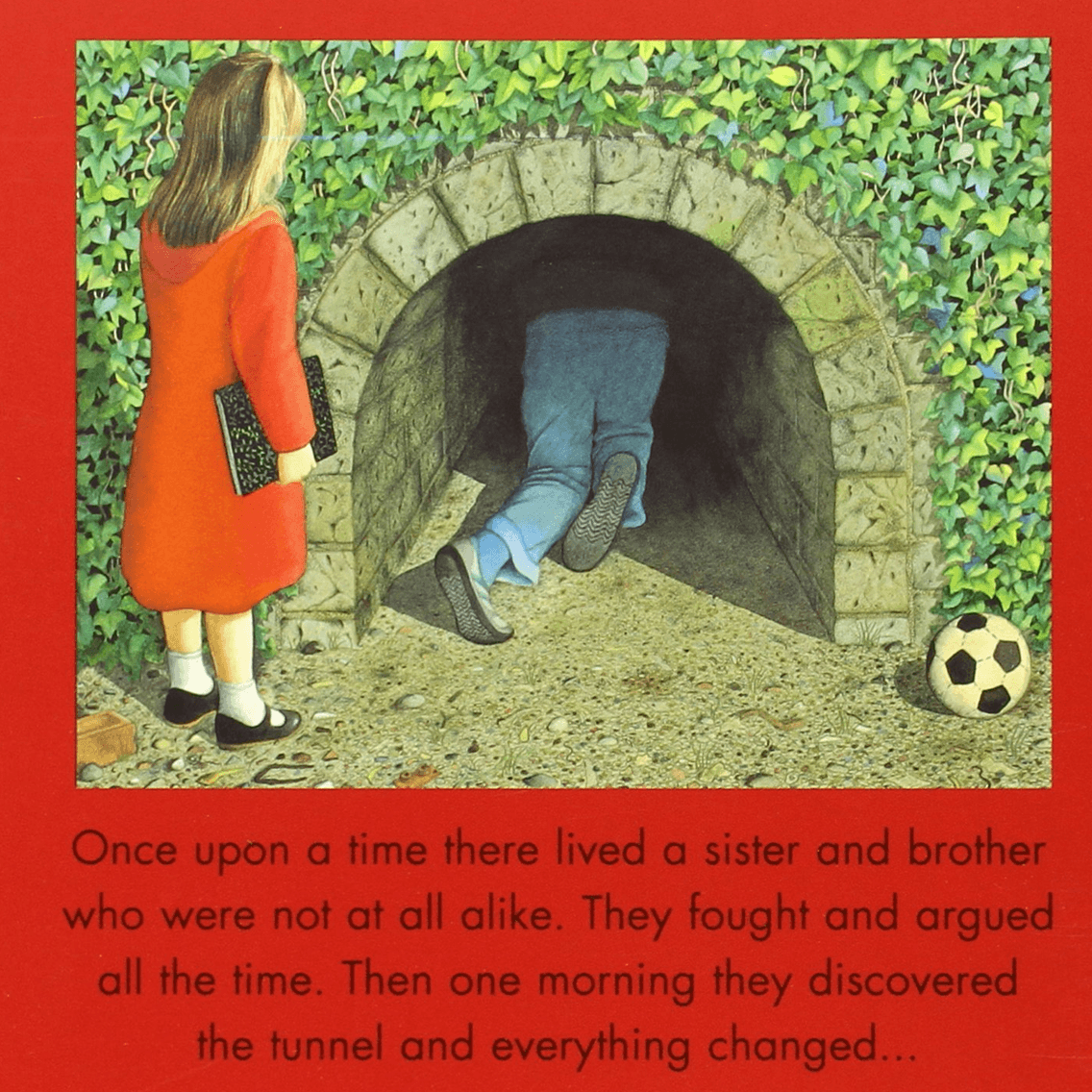 Grammar: Write list of synonyms for said (Other words that mean the same as 'said' - you can use an online thesaurus to help you)
Maths: We are going to focus on statistics this week. Talk about these two pictograms with your grown up.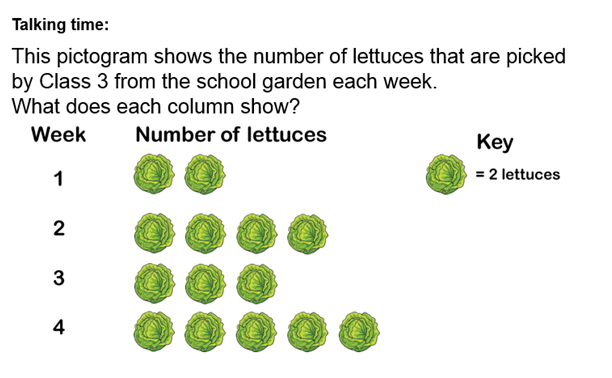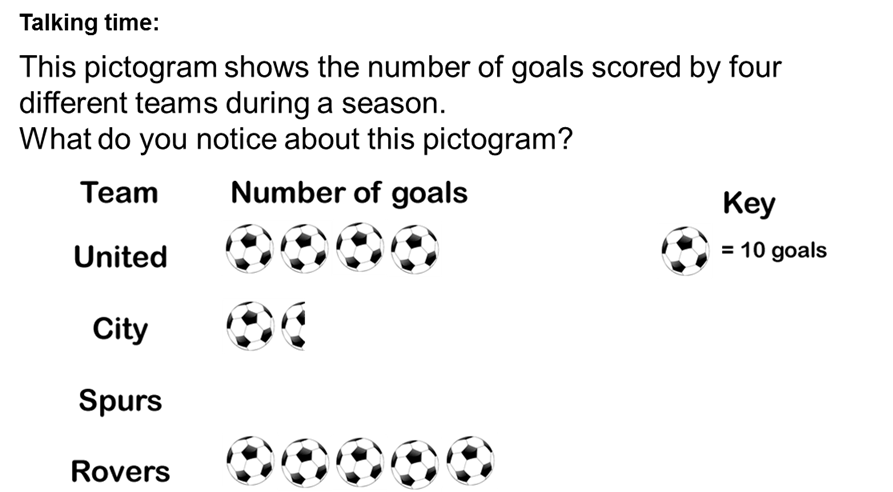 Now complete the tasks I have emailed you.
Web task: I thought it would be fun to set a few riddles for you to answer. Click the video below to hear the riddles. Send the answers to me. Good luck!
27.3.2020
English - This is your last session on this book. It would be useful to listen to the full story again today as it will help you complete your final task (s
croll down to the video.)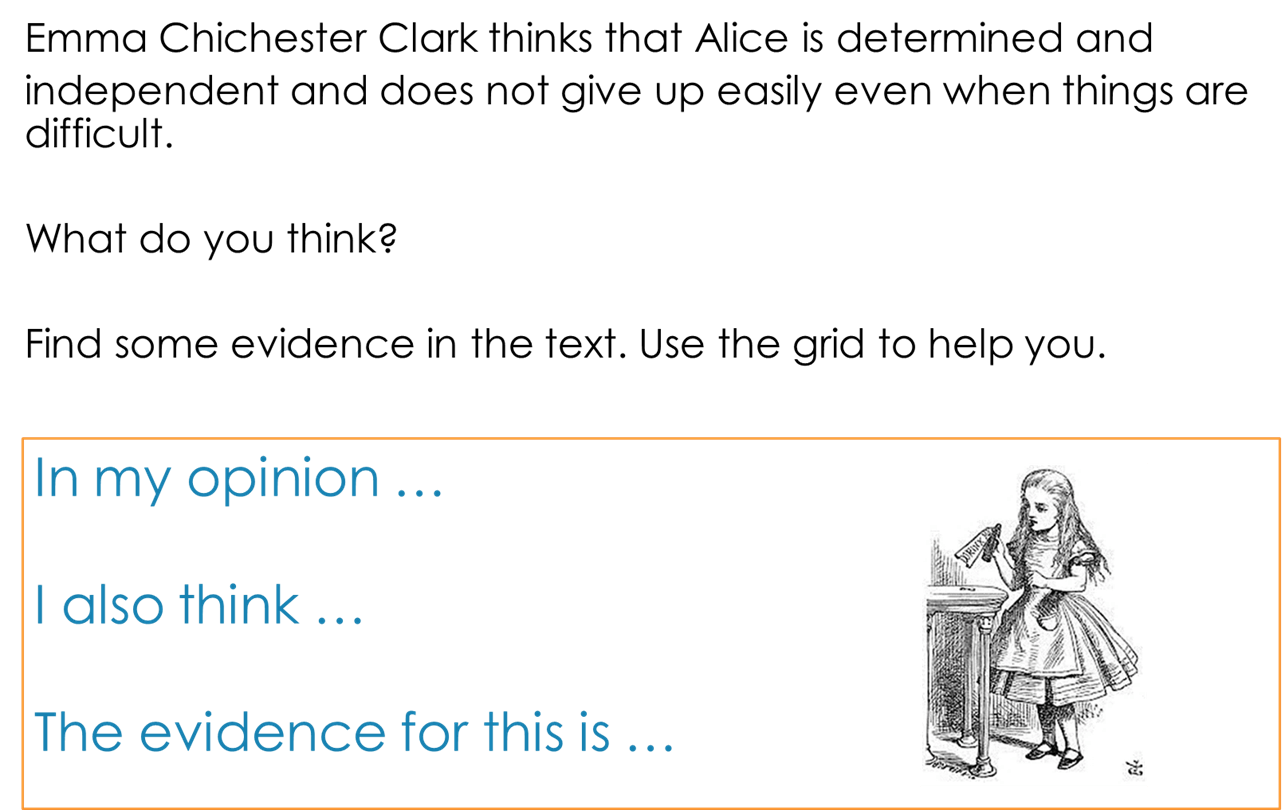 Now draw a table like this one below and put your opinion and evidence about Alice in the second column.

Maths: I have attached two time documents. When you click them, they willopen. KS1 for absolute beginners - children who struggle with o'cock and half past, KS2, for children ready to move on to counting to the nearest five minutes. These sheets are from Third Space learning, our new school maths scheme. They look a little different to how you'd expect them to teach time but just have a go, learn together. I am here to help.
Here is a video to help you teach your child how to tell the time:
26.3.2020
Art: Many people around the country are painting rainbows of hope to display in their windows. Why not create one today? I went for a walk yesterday and every time I saw a rainbow in a window, it made me smile.
English: Find out all you can about The Queen of Hearts.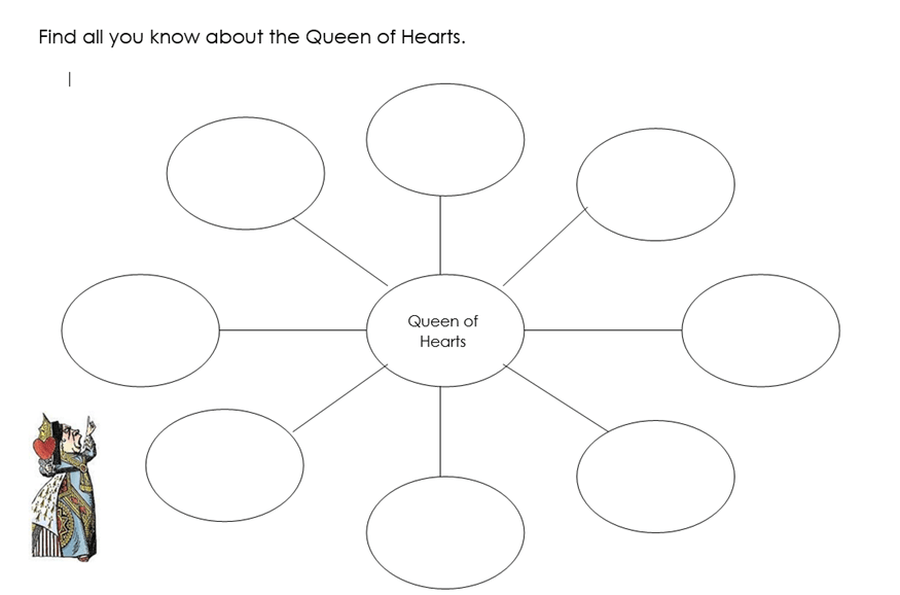 English continued:
What is your opinion of the Queen of Hearts?
Use all the information from the story and the illustrations.
In my opinion …
I also think …
The evidence for this is …
Maths: Some more clocks to work out the time. I will set more task by email today.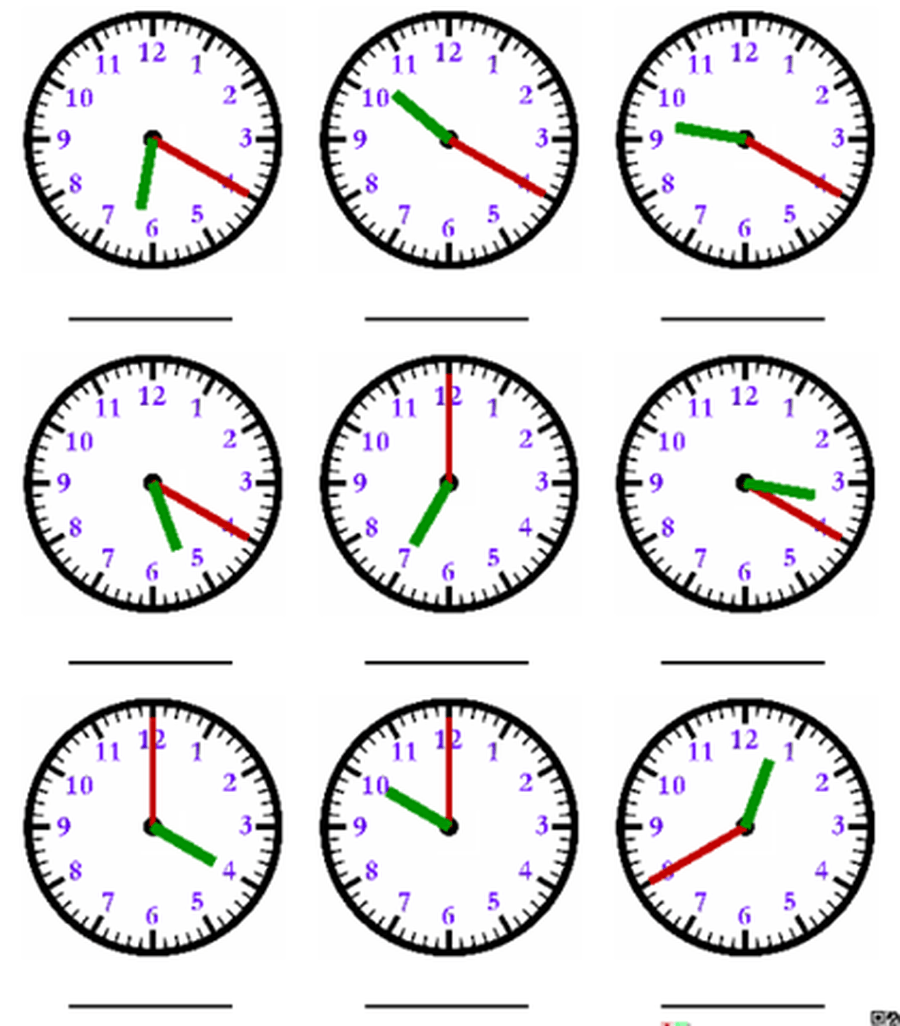 25.3.2020
English: You will meet the rest of the characters in the story today - including the QUEEN... This reading is credited to Aitana's Book Nook. Today I would like you to listen to the whole story. It is 30 minutes long. See the video below. As you listen, think about the characters. What are they like? Would you like to meet them? Why? Why not?
Your written English task today:
Which character is your favourite?
Explain why.
Which character did you like the least?
Explain why.
Art: Can you draw this picture of the Cheshire Cat? Remember to use your drawing skills of using lines to show details, features and texture. If you have some coloured pencils, you could add colour too.
Maths: https://www.bbc.co.uk/bitesize/topics/zhk82hv/articles/zcmdwxs Watch the video to learn how to tell the time. This is a fabulous time to learn to tell the time.
Hints and tips for telling the time
Draw attention to time. Mention the time at different points in the day. For example, you could say, 'it's 5 o'clock – time for tea,' or 'it's 7 o'clock – time for a bath.'

Do fun activities that include measuring time:

use a timer for baking

play a board game with a sand timer

use a stop watch to time a race or challenge

Start with analogue clocks rather than digital clocks. Focus on telling time to the hour and half hour.

Put a clock in your child's bedroom. Ideally it should have a clear hour hand and half hour hand as this will help them to understand that the short hand shows the hour and the long hand shows the minutes.

Talk about what you regularly do at different times in the day.

Compare and contrast weekdays and weekends, if there are differences. Use time vocabulary such as today, yesterday, now, afterwards.

Let your child remind you that it's time to do something!
24.3.2020
I have set some additional 2DO's on Purple Mash. I am unsure as to why it wasn't working yesterday at some points through the day. Maybe lots of children were using it at the same time?
I have sent more English work on Marvellous Me too - linked to Alice in Wonderland.
Maths - visit the BBC Bitesize site (see the link below) to remind yourself how to add and subtract fractions. Year 4, challenge yourself and add equivalent fractions too.
https://www.bbc.co.uk/bitesize/topics/zhdwxnb
Your website task today is to:
Write down all the letters of the alphabet - now can you think of an animal that starts with each letter? Can you think of a colour? A type of food? An instrument? The list of things you can use is endless.
23.3.2020
I have set you some 2DO's on Purple Mash. Maths ~ Fractions games, Geography ~ Volcano work.
I have sent an English task on Marvellous Me too - linked to Alice in Wonderland.
Your website task today is to:
Copy out this poem in your neatest handwriting.

Learn it off by heart

YOu could draw a story map with pictures to help you remember it.

You could add actions too.
Spring 2 English
Our focus text this half term is:
Spring 1 English
We have two key texts to study this half term, both link to our History topic The Stone Age. I cannot wait to see the work the children produce as a result of these two amazing books.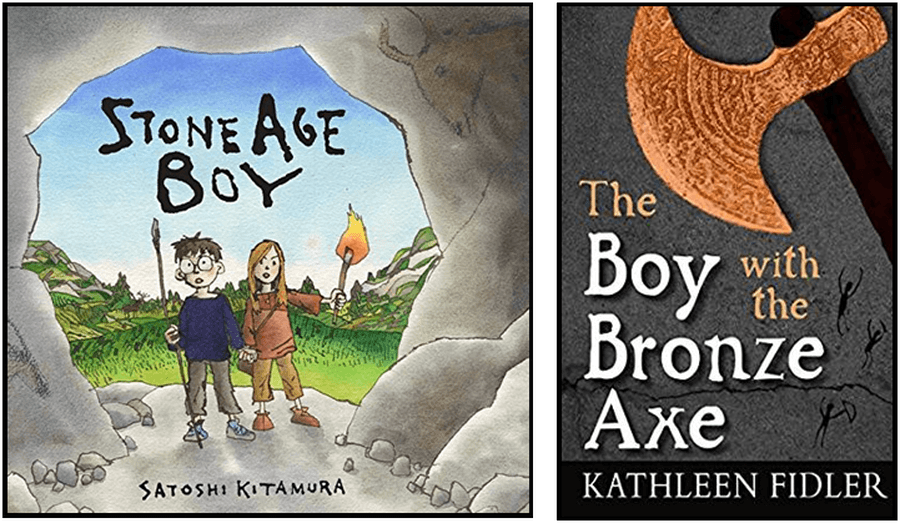 20.12.2019 - It's a Mystery!
Today, these strange items appeared in class. We used our detective skills to work out what our next topic was going to be by looking at the clues.
We then filled out our 'What we know' and 'What we want to know' sheets ready to start the topic in January 2020!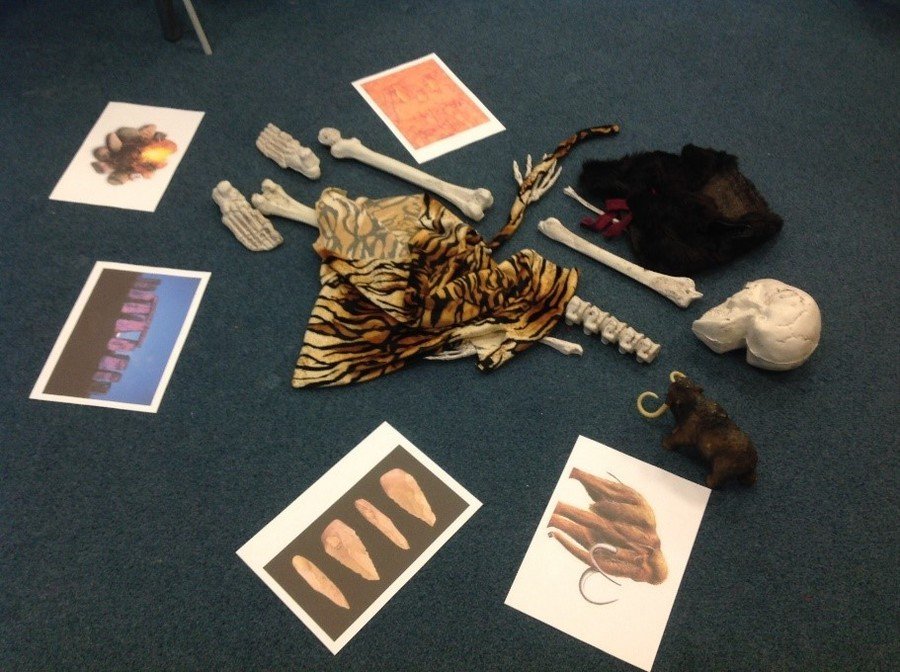 15.11.19 Anti-Bullying Week
We have learnt lots today about being responsible for making the changes we need to put a stop to bullying. We worked together to make these super posters and enjoyed creating a video to share in school.
8.11.2019 Friday Friends
Come and see what we got up to on our first Friday Friends of the year! Our theme was Ancient Greece and we all enjoyed drawing the Minotaur from Theseus and the Minotaur!
Autumn 2 English
This half term we are looking at Greek Myths in English. We have three texts which we will use in both English and Guided Reading.
17.10.2019 Titanic Parent Gallery
We enjoyed inviting parents in to our class today to look at some of our learning that has taken place both in class and at home through our Titanic, local history study topic.
26.9.2019 Gazegill Farm
We had an amazing day at Gazegill Farm. Gazegill is a working farm and the children saw the farmers hard at work. During the day they got to feed the animals, make ice cream, see where the cows are milked and hunt for mini bugs. We learnt about the wind-turbine that provides electricity to the farm too - this linked in with our science topic.
5.9.19 Art Day
We had a great day learning art techniques today. We studied the work by a local artist known as Rob Edmondson. After we had explored a range of drawing and painting skills, we created our own 'Autumn Tree' art work. Some of this work is on display in the school hall!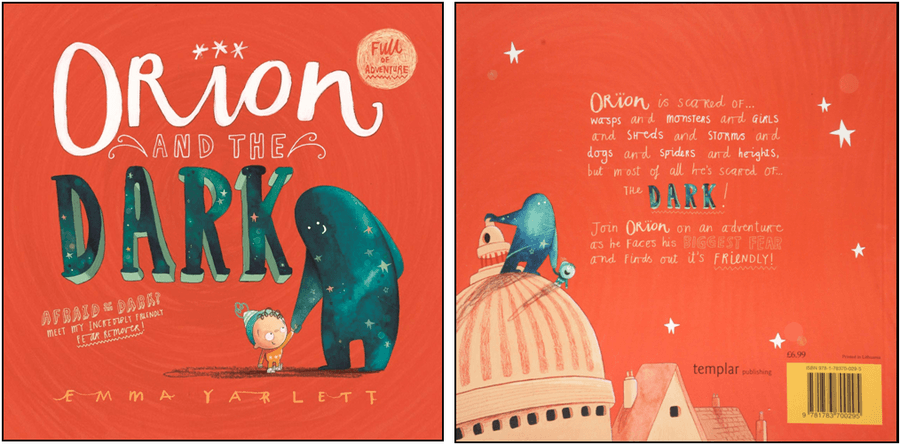 Autumn 1 English
Our focus text this half term is Orion and the Dark. What a wonderful book to start the year!