Welcome to Class Marsden
We are a mixed Year 3/4 class of 29 taught by Mrs Swire and supported by Mrs Mahmood & Mr Ashworth.
Mrs Hales, Mrs Hanif, Mrs Hussain and Mrs Kinsella also pop into our class at different times during the week to support specific skills.
We hope you enjoy seeing the things we get up to in our class!
Spring 1 English
We have two key texts to study this half term, both link to our History topic The Stone Age. I cannot wait to see the work the children produce as a result of these two amazing books.
20.12.2019 - It's a Mystery!
Today, these strange items appeared in class. We used our detective skills to work out what our next topic was going to be by looking at the clues.
We then filled out our 'What we know' and 'What we want to know' sheets ready to start the topic in January 2020!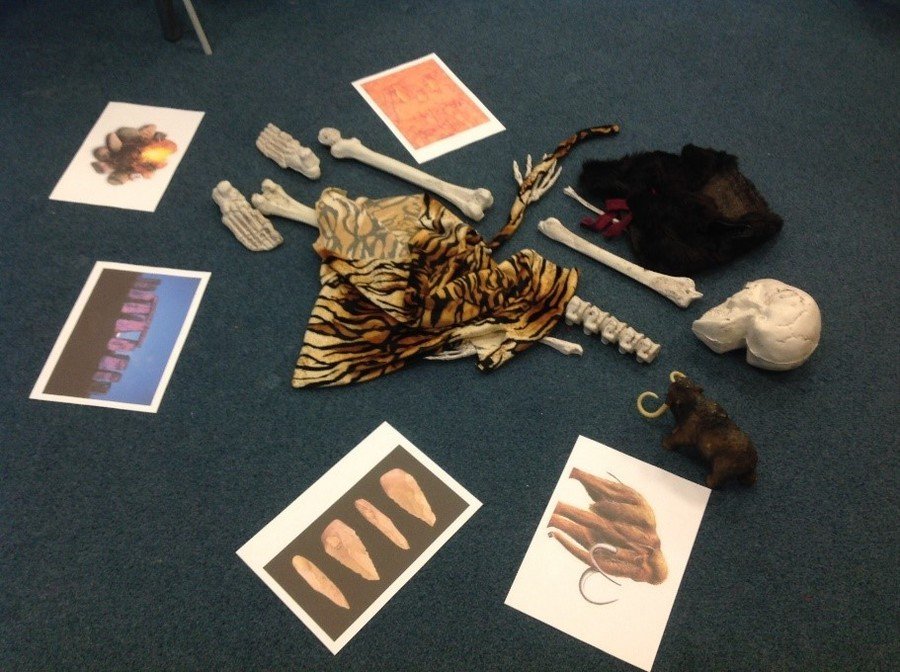 15.11.19 Anti-Bullying Week
We have learnt lots today about being responsible for making the changes we need to put a stop to bullying. We worked together to make these super posters and enjoyed creating a video to share in school.
8.11.2019 Friday Friends
Come and see what we got up to on our first Friday Friends of the year! Our theme was Ancient Greece and we all enjoyed drawing the Minotaur from Theseus and the Minotaur!
Autumn 2 English
This half term we are looking at Greek Myths in English. We have three texts which we will use in both English and Guided Reading.
17.10.2019 Titanic Parent Gallery
We enjoyed inviting parents in to our class today to look at some of our learning that has taken place both in class and at home through our Titanic, local history study topic.
26.9.2019 Gazegill Farm
We had an amazing day at Gazegill Farm. Gazegill is a working farm and the children saw the farmers hard at work. During the day they got to feed the animals, make ice cream, see where the cows are milked and hunt for mini bugs. We learnt about the wind-turbine that provides electricity to the farm too - this linked in with our science topic.
5.9.19 Art Day
We had a great day learning art techniques today. We studied the work by a local artist known as Rob Edmondson. After we had explored a range of drawing and painting skills, we created our own 'Autumn Tree' art work. Some of this work is on display in the school hall!
Class Marsden's Term by Term Blog
Shelley Swire (Boss) on: Class Marsden's Term by Term Blog
We have had a really busy week. Here are some of the things we want to tell you about.
On Tuesday we did cave art. We made hand prints and drew animals such as Mammoths. The room was set up like a cave. The tables were on their floor on their sides and there was paper on the tables. Mrs Swire came in the classroom dressed as a cave woman.
On Wednesday we went swimming and we all had to jump in the pool. Some children did it in the deep end.
On Thursday we did music, French and History. In music, we learnt a song called 'Lean On Me.'
By Zakia (Yr4) and Zakariay (Yr3)
---
Shelley Swire (Boss) on: Class Marsden's Term by Term Blog
Happy New Year to you all!
Just before half term we used our detective skills to work out which period of History we would be studying next when a skeleton and lots of artifacts mysteriously appeared in our classroom! How excited we all were to find out we would start 2020 learning about The Stone Age! We are now ready to carry out some whole class and independent research to find the answers to the super questions we thought of. Our main 'Learning Challenge' question is: Who First Lived in Britain?
We will explore many aspects of The Stone Age including cave art, daily life, where in the world and how life changed over time. The knowledge organisers will once again be sent home in home learning logs. Please spend time each week learning the key information on this, as it helps the children retain the sticky knowledge they need to understand this amazing part of our history.
Advanced warning: We will be holding our parent gallery at 9.00 am on the last day of the half term so we will be very busy preparing lots of amazing things to share with you all! Please make a note of this in your diary!
Alright, that is enough from me today! I want to update this blog weekly with the children - we may have some teething issues so please have patience!
Here's to a very busy Spring Term!
---
Shelley Swire (Boss) on: Class Marsden's Term by Term Blog
Our topic this half term is Ancient Greece. We are enjoying finding out about life in Ancient Greece through research in History, reading 'Myths' in English and creating clay pots in art. We spent a lot of time studying timelines this week - it is very hard to understand where something that happened 1000's of year ago fits on our timeline but Class Marsden are getting there!
We have spent time on Anti-Bullying week this week. We decided to make a video to share with people so we can help change the way we are with each other. The video will hopefully appear on the web page soon.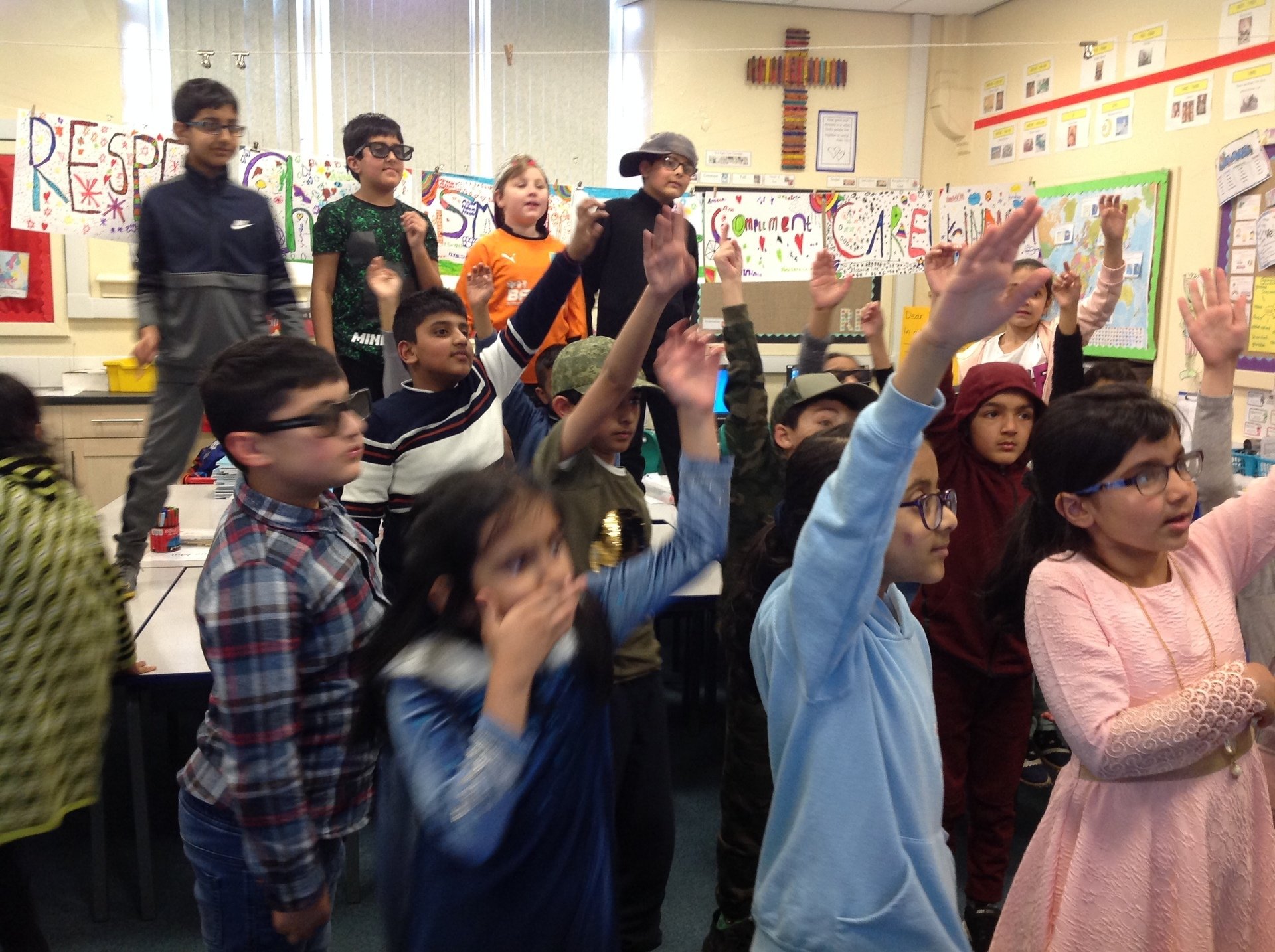 ---
Design & Technology - November 2019
We made some amazing lighthouses in DT. After some research, planning and exploring, the children used their knowledge of circuits to create these wonderful lighthouses that included a switch to ensure they could turn their lighthouse on and off.
19.9.2019 First Recorder Lesson
We really enjoyed our first recorder lesson today!
13.9.2019 PE
We always make the most of dry days and take PE outdoors! When we can't, we work in the school hall. We are really mastering the chest past and defending skills!
6.9.2019 Bright Spark Science
What a super day of learning we had today linked to our topic of electricity. We did a lot of collaborative learning when creating circuits, we learnt all about safe electricity (batteries) and about the jobs people have linked to electricity.
Autumn 1 English
Our focus text this half term is Orion and the Dark. What a wonderful book to start the year!