Welcome to the page of Class Marsden
Almost the end of the first half term!
Posted: Oct 8, 2018 by: Shelley Swire (Boss) on: Class Marsden Term by Term
I can not believe we are so close to the end of this half term. What a busy time we have had! The children have settled well into the class routines and year 3 are enjoying being in the juniors. We have learnt lots about Romans and the highlight of this week has been creating their own Roman catapult! We have seen some amazing homework projects sent into school - thank you to all for your support with this! Remember - reading remains a key priority for homework and we are really keeping an eye on the children who are not having the chance to read at home -this is something we really need parental support for. Also learning timetables is extremely important in Class Marsden - a little every day will support your child with this vital skill.
0 comments
No one commented yet.
12th February 2019
Today, we had a visit from Mark, a local man who loves to play his guitar as a hobby. He came in to play a Beatles' song called 'Blackbird.' A song Class Marsden have been learning, linked to their city topic of Liverpool. Mark was amazing and so were Class Marsden as they sang along with him!
21st December 2018
Class Marsden opened up their classroom again this week to share work created in their 'City' topic with parents in their latest class gallery. The children loved sharing their projects with each other and the parents. Thank you to all who came!
19.12.2018
We are loving using our new glokenspiels which were bought by the PTA team. We have expored th
Christmas Party ~ December 2018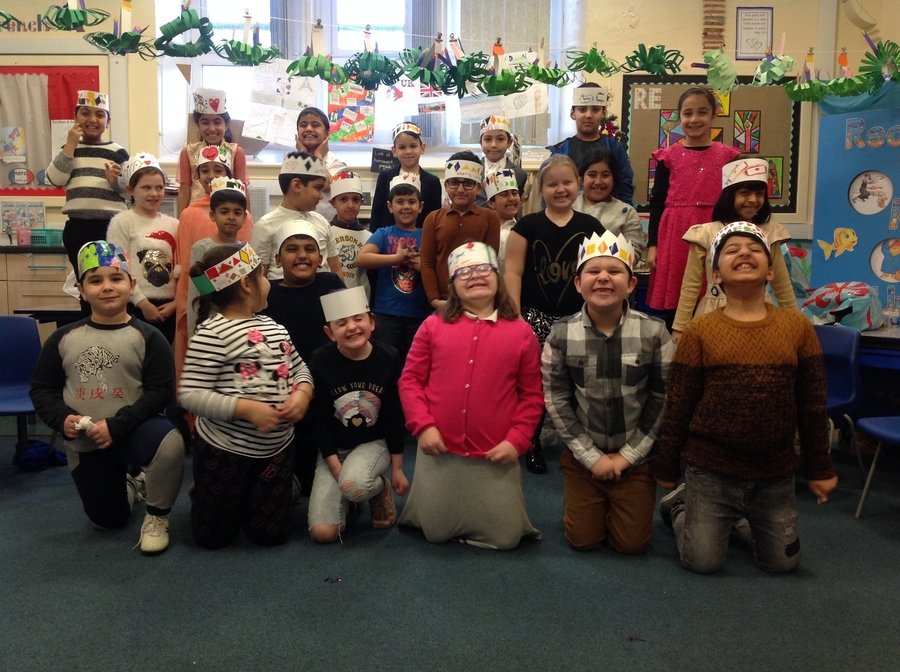 19.10.2018
What a wonderful turn out we had today for our first class gallery where we proudly showed off the work carried out in our Roman topic! The children loved telling the adults all about the items they had created - I am extremely proud of them all!
The Invasion of Class Marsden!
On Thursday 13th September, the children in class had a huge shock when they went into class after lunch! Mrs Barnes and the whole of class Towneley had invaded our room AND they were using our things! We were not at all pleased and it took us quite some time to encourage them all to leave! Now we almost know how it must have felt when the Romans invaded!
Today in art, the children were asked to draw a Roman Legionnaire. The work they created was outstanding! I am so proud of them all!
4th September 2018
Class Marsden are working very hard today - they are getting creative and planning and designing the class reading area! Only one child can be the overall winner! I wonder who that will be?
We really enjoyed playing Snakes and Ladders during 'Moving On' day. We got to work with new people.
We enjoyed voting for our favourite book. The only thing we could use was the blurb! The winning book was 'There is a werewolf in my Tent.' By Pamela Butchart. We are excited to read it!
Finding out where we are from!